Edifier CineSound B7 Soundbar
Metre long soundbar paired with an 8-inch subwoofer
Smart standby feature after 10 minutes of inactivity
The versatile connection includes Bluetooth 4.0 and Optical input
Robust entertainment from a sophisticated home theatre system
Specification:
Total Power Output: RMS 16Wx2(Treble)+19Wx2(Mid-range and bass 75W)
Signal to Noise Ratio: ≧85dBA
Frequency Response: 48Hz~20KHz(±6dB)
Input Sensitivity: Line in:700±50mV AUX:550±50mV OPT,COA:400mFFs±50mFFs
Input Type: Auxiliary/Line in/Coaxial/Optical/Bluetooth
Bass Driver: 2 3/4″(700mm)
Treble Driver: 3/4″ (19mm) silk dome tweeter
Subwoofer Driver: 8″ (210mm)
Speaker Dimension: 1000x79x80mm
Packing Box Dimension: 1085x645x351mm
`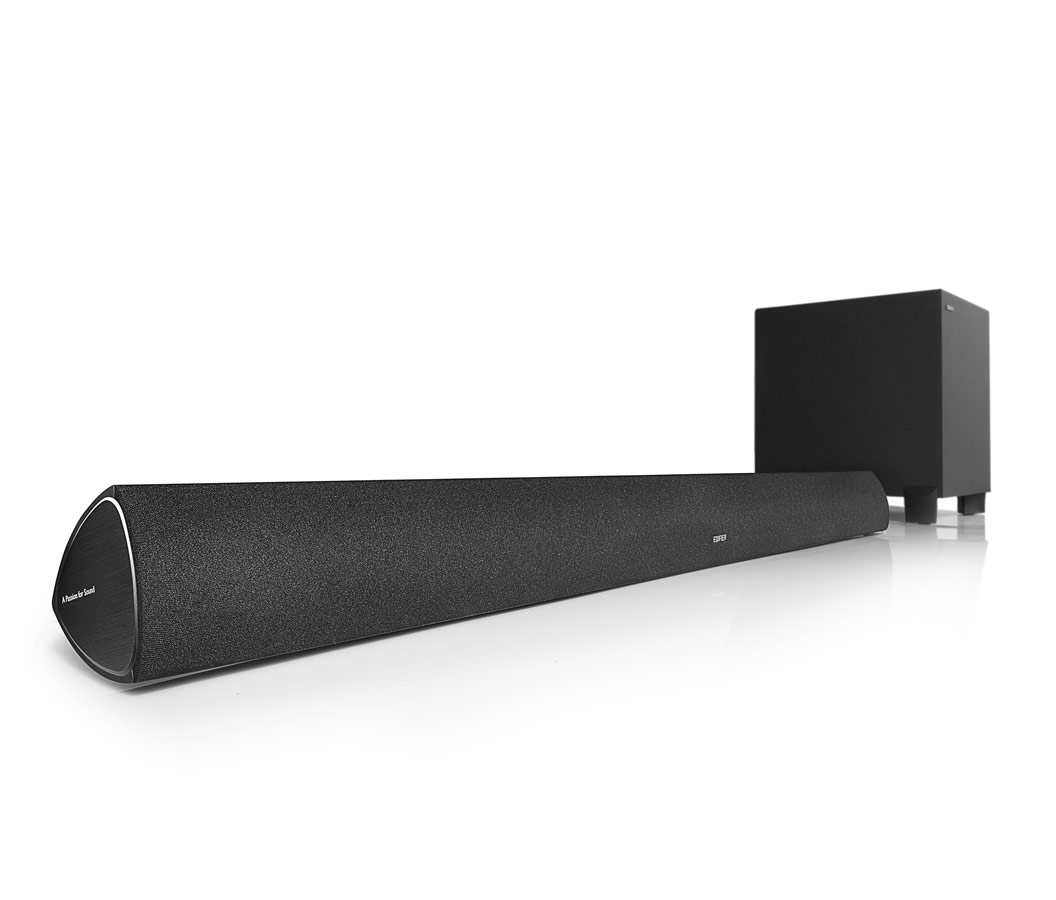 Home Entertainment
Edifier has heightened your home theater experience. Enhancing the B3 soundbar, Edifier has created CineSound B7. Designed for your entertainment needs, the B7 Bluetooth soundbar is now accompanied by a subwoofer. It's time to start watching all those movies on your to-do list.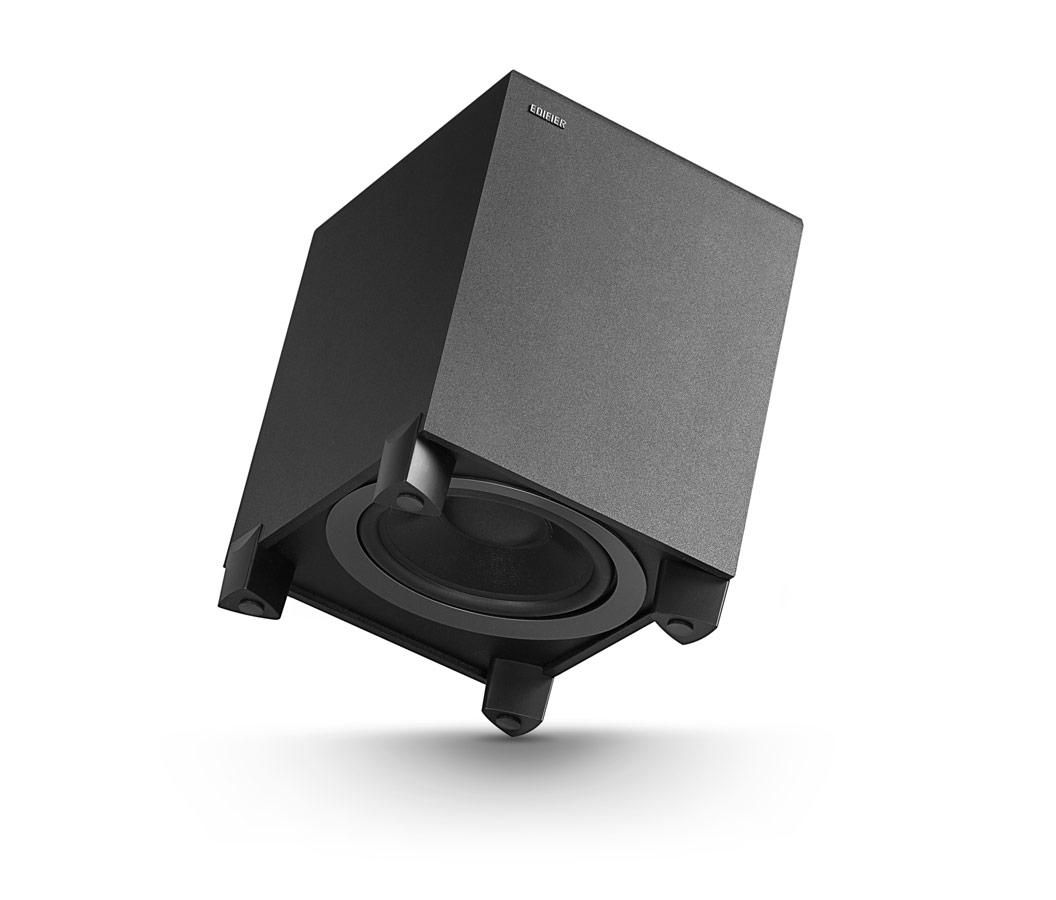 Amplified Sound
Featuring an 8" subwoofer, Edifier's B7 is introducing you to a new movie theater experience from the comfort of your home. Designed with a 2-¾ inch aluminum diaphragm mid-range and ¾ inch silk dome, your audio will be boasting. Engineered with a tri-amplifying system to expand every sound from your TV or gaming system. Distortion is a thing of the past with the Digital Signal Processing and Dynamic Range Control built-in to CineSound B7.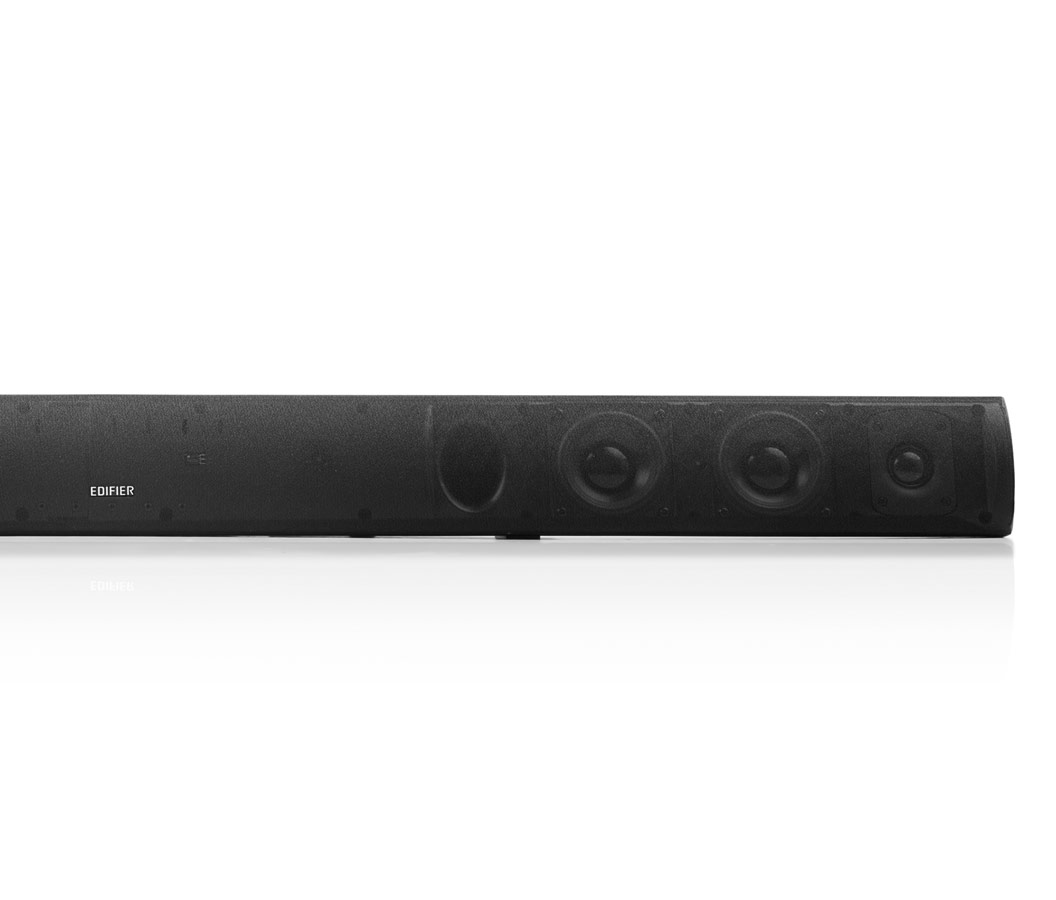 Thin and Sleek
Smooth and slim, the B7 Bluetooth soundbar is designed for elegance and entertainment. Its meter-long design incorporates four speaker units and two tweeters for luxurious performance. A built-in smart feature knows when a movie or TV show finishes and after 10 minutes of inactivity sets Edifier's B7 on standby.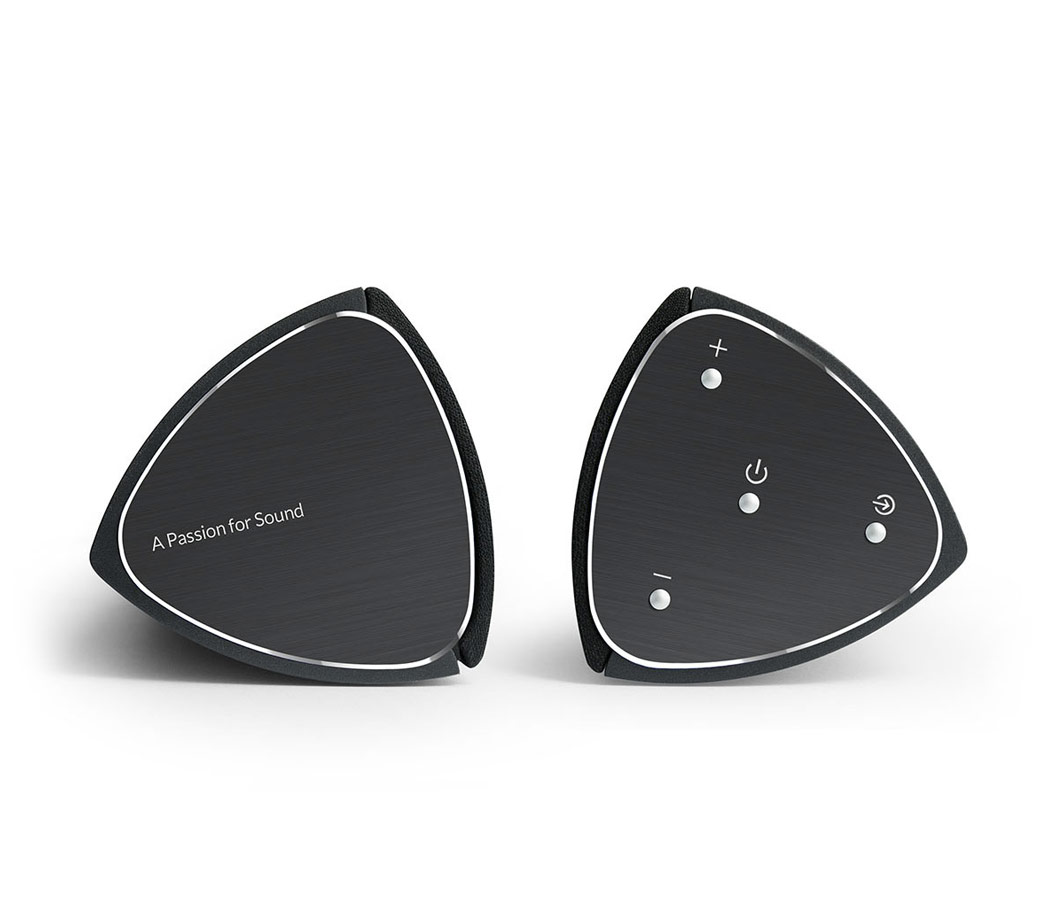 Regulate Every Sound
Adjust the CineSound B7 to what your ears desire. With built-in controls on the soundbar, easily adjust volume, power, and input selection or use the wireless remote. Edifier's Bluetooth B7 also features three presets. With a simple click, your sound is set for watching movies, the news, or surround sound.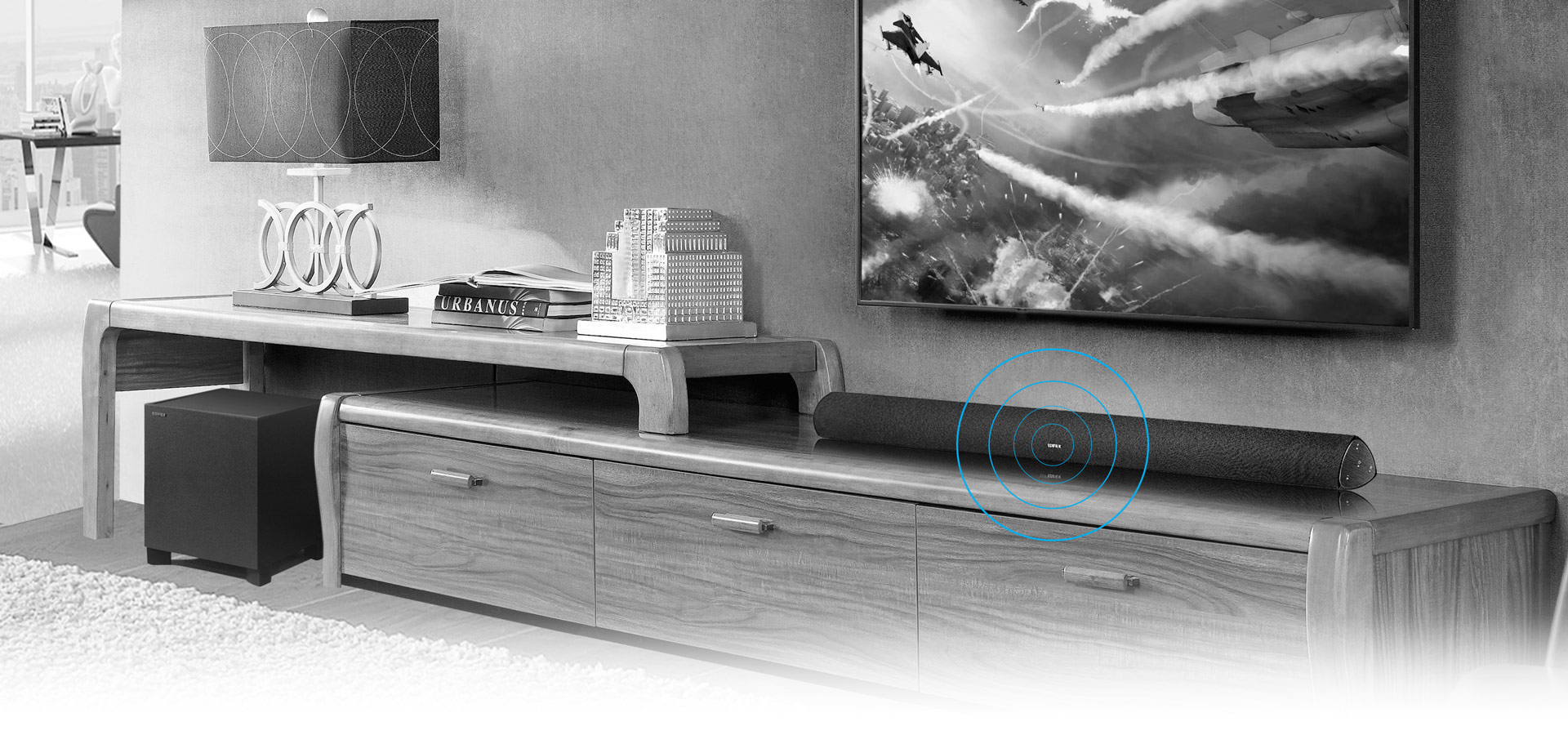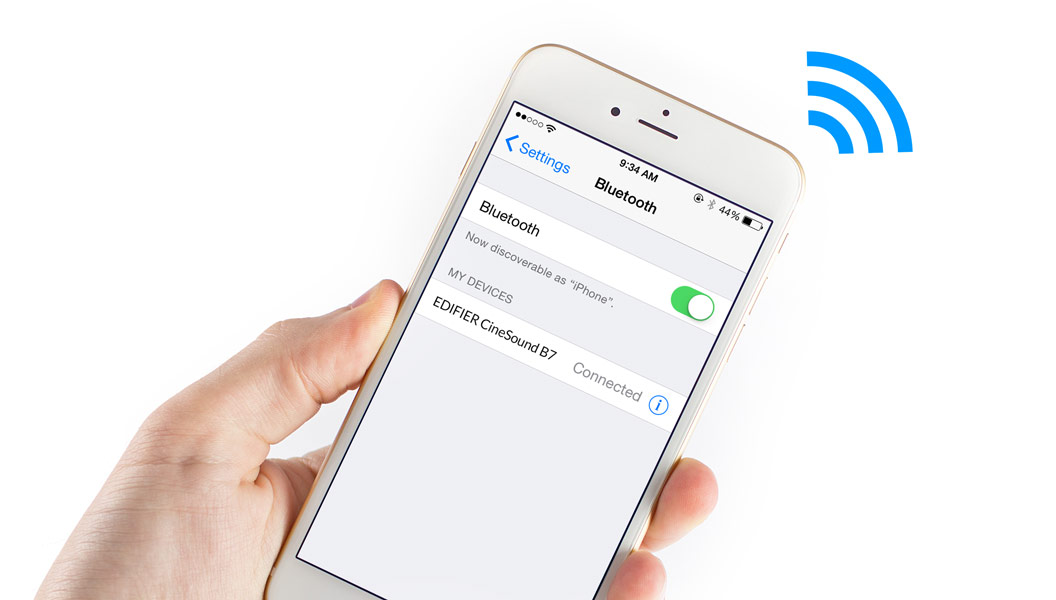 Multiple Connection Options
Designed for your home needs, easily connect any device with the versatile options the B7 provides. Its Bluetooth 4.0 capability allows you to connect any device to your speaker. Its 10-meter range lets you place the device anywhere you want without losing connection. Connect multiple devices at the same time through optical, coaxial, AUX, or through 2 RCA analog audio inputs. You have the freedom to connect your TV and DVD at the same time.







---
Are you looking for an "Edifier Cine Sound B7 Bluetooth Black Soundbar with 8-inch Subwoofer" Review & Specifications in Bangladesh with home delivery? Then BDSHOP.com is a great place to buy the "Edifier Cine Sound B7 Bluetooth Black Soundbar with 8-inch Subwoofer" in Dhaka, Chittagong, Sylhet, and all over Bangladesh and with Cash on Delivery. Online Shopping in Bangladesh for Genuine products, awesome customer support, easy returns, and really fast deliveries. Besides, there are a bunch of reasons why our customers keep coming back to our
Online Shopping BD
.


**Join Our Official Facebook Group BD SHOP CLUB.